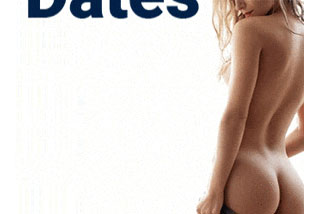 TS London Escorts
Location:
UK, UK
Escortrankings.uk is your 1 source for free quality TS escort reviews. Join the biggest hobbyists community and share your experiences. It takes all the stress and concern out of finding sexy TS gentlemen from all around the United Kingdom who would love to spend time with you tonight. All our TS escorts are very real, and very serious about having a very hot time with you. It doesn't matter if you want to find someone who loves to party in some of the top clubs in London, or just kick back and Netflix and chill in York.
TS London Escorts
Selection of gay themed films
It's a Sin
Its A Sin
one of the most emotional series we at "PinkUk" have seen. Going through the 5 part series starting in 1981 when the aids epidemic was starting to take hold. This is one of the most touching and moving captures of how real it was in the 80's. Also, how stigmatised HIV/Aids were back then. We all had a good cry through the last 3 episodes and have since had nothing but this series stuck in our minds. "It's A Sin" is a must see. You can watch it on
All4 App
where all 5 episodes are available. We rate this a strong 5 stars. Some of us at PinkUk remember going through the fear during that decade.
---
Girls Lost

After drinking the curious nectar that drips from a mysterious plant, best friends Kim, Bella and Momo magically transform into boys. Geeky girls by day and popular boys by night they find themselves living in two completely different worlds.
---
Theo & Hugo

Leaving the club they drift down the deserted streets of nocturnal Paris, but reality suddenly confronts them in an unexpected way. Do they want to know more about each other? Can their trust be rewarded? Will love come with the dawn of a new day?.
---
Appropriate Behaviour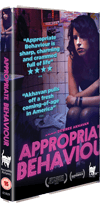 For Shirin (Desiree Akhavan), being part of a perfect family isn't easy. Acceptance eludes her from all sides: her family doesn't know she's bisexual, and her ex-girlfriend, Maxine (Rebecca Henderson), can't understand why she doesn't tell them. Even the six-year-old boys in her moviemaking class are too ADD to focus on her for more than a second.
More details on Appropriate Behaviour
---
Silent Youth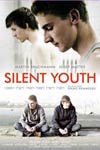 Marlo is visiting Berlin where he wanders silently through the city. Kirill crosses his path on a corner, and Marlo soon meets him again on Warschauer Bridge. Great intimacy is immediately tangible between the two of them, but neither of them dares take the first step.
---
Tru Love

Alice, an elegant woman visits her uptight daughter, Suzanne in frosty Toronto. Suzanne, too busy to spend time with her mother asks best friend Tru to 'babysit' Alice and show her around the city.
---
Hidden Away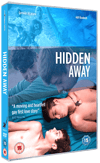 Set in the northern Spanish city of Bilbao, Hidden Away tells the story of the gay relationship between a 14 year old Spaniard and a young immigrant Moroccan boy who runs away to avoid his imminent deportation.
---
Ballet Boys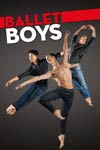 Kenneth Elvebakk's inspiring documentary introduces us to three very different young friends who are all passionate about ballet. As they near the end of high school, they must decide whether they have the commitment and skill to make a career in dance.
---
The Living End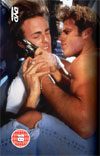 The Living End explores the sexual and fatally romantic consequences of gay male attraction in the 90s. Propelled by a hardcore industrial soundtrack, the story focuses on the dire relationship between a pair of young outcasts – Luke the rootless hustler, and Jon, and HIV-positive freelance writer. With literally nothing to lose, they set off into the desolate, quasi-surrealistic American Wasteland
More details on The Living End
---
The Times of Harvey Milk

In 1978, Harvey Milk was elected to the San Francisco city council, becoming the first openly gay person to be elected to public office in California. One year later, he and Mayor George Moscone were shot and killed by Milk's fellow council member, former police officer Dan White.
More details on The Times of Harvey Milk
---
XXY

On the face of things, sixteen year old Alex (Ines Efron) is a typical teenager: in trouble at school, defying her parents and exploring her sexuality. But it soon becomes apparent that Alex has an additional emotional problem to contend with – although she appears female to look at, Alex was born a hermaphrodite.
---
A Touch of Pink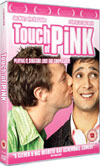 Playing it straight is about to get complicated in the fabulous screwball comedy A Touch of Pink starring heartthrobs Jimi Mistry and Kyle MacLachlan. A Touch of Pink will be available to buy on DVD for the first time from 11th February 2008. Valentine's Day gifting for your perfect man just got that bit easier.
More details on A Touch of Pink
---
Keillers Park

Peter has it all: a wife and children who love him dearly, a comfortable home and a successful career. His father assigns all his wealth and the company he spent years building up to Peter, the son he is proud to call his own.
---
Chok – Dee The Kickboxer

Dida Diafat, a French born boxing champion, plays Ryan in an action packed story based on his own life experiences as the first Westerner to win the Thai kickboxing championships. Ryan is a rebellious punk whose time in prison is about to come to an end. During his time behind bars, he was taught the deadly art of Thai boxing by fellow con Jean.
More details on Chok – Dee The Kickboxer
---
Share this page
:

|
Tweet