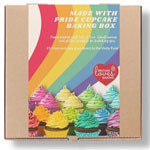 PinkUk Competitions
Location:
UK,
Cost:
Free
We have competitions for you:
Your chance to win one of six baking boxes. Three rainbow cupcake baking boxes and three rainbow chocolate bar making kits.
Your chance to win one of three: the single, official video, B-side track "Salted Caramel", a collection of fan faves from My debut album, my EP "RELEASE" & unreleased covers.
PinkUk Competitions website
Hidden Away
Synopsis
Following sell out screenings at the BFI Flare, Mikel Rueda's HIDDEN AWAY will be released on DVD through Matchbox Films on April 27.
Set in the northern Spanish city of Bilbao, HIDDEN AWAY tells the story of the gay relationship between a 14-year-old Spaniard and a young immigrant Moroccan boy who runs away to avoid his imminent deportation.
On the outskirts of a big city, 14 year old Ibrahim is alone and disoriented. He has just been informed that he will be deported in two days, and has packed his bags and run away. For different reasons, Rafa, also 14, is feeling persecuted. His friends are all trying to fix him up with his classmate, but she expects far more of him than he can give.
Ibrahim and Rafa's lives are about to cross in this coming-of-age drama of teenage gay love.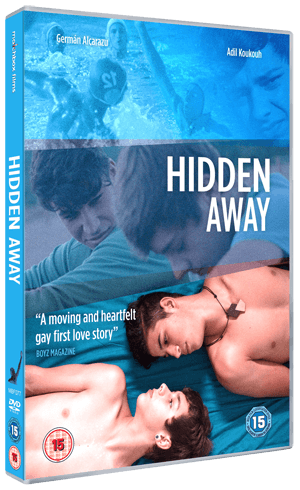 Film Information
DVD Release Date: April 27th 2015
Country of Origin: Spain
Language: Spanish
Subtitles: English
Running Time: 88
Director: Mikel Rueda
Cast: German Alcarazu, Adil Koukouh, Álex Angulo, Moussa Echarif, Elena Irureta, Sergio Kouh
BBFC Rating: 15
Hidden Away is a Spanish drama about two teenage boys who begin a relationship despite their cultural differences.
UK Press Enquiries
For further information:
Caroline Henshaw: 020 7299 3685/ caroline@rabbitpublicity.com