Links to ther gay related sites
Gay Accommodation Cornwall
Gay friendly accommodation throughout Cornwall to include hotels, guest houses, B&Bs, bed and breakfasts, self-catering holiday cottages, inns, public houses all recommended by past visitors
---
Gay Accommodation Bournemouth
The unique and exclusive directory of quality accommodation in Bournemouth where gay men and women together with their friends and families are made welcome. Accommodations listed include hotels, bed and breakfasts, guest houses, self-catering apartments, holiday cottages, camping, caravan parks & naturist retreats
---
Gay Accommodation East Sussex
The unique and exclusive directory of quality gay friendly accommodation in East Sussex where gay men and women together with their friends and families are made welcome. The quality gay friendly accommodations listed include hotels, bed & breakfasts, guest houses, self-catering apartments, country houses, holiday cottages, camping and caravan parks
---
Gay Accommodation Somerset
The unique and exclusive directory of quality gay friendly holiday accommodation in the fabulous county of Somerset where gay men and women together with their friends and families are made welcome. The quality gay friendly accommodations listed include hotels, bed & breakfasts, guest houses, self-catering apartments, country houses, holiday cottages, camping and caravan parks
---
Gay Accommodation Wales
The site we believe is unique and provides a free service to the gay community in so much that any of the accommodation destinations listed have all been recommended by past visitors. We decided to launch this site because, as we are sure you will appreciate, not every hotelier, bed and breakfast, guest house proprietor or cottage owner is as gay friendly as they claim. Thankfully, the majority are.
---
Gay Blackpool
Gay Blackpool Link. The first stop for gays in Blackpool and the Fylde Coast
---
Real Brighton
Find out about Brighton from the inside, where to eat, sleep and shop plus thousands of clubbing pictures, listings and special events from the Brighton scene and beyond. Discover yourself?
---
Brighton Gay Deals
So why not see what Brighton & Hove has to offer by taking advantage of a great value accommodation deal. Spend two nights at the seaside between Sunday and Thursday, get a fantastic special offer on your B&B at a gay / lesbian owned hotel or guest house, and a whole clutch of extra offers will be yours, including FREE entry to the clubs and discount prices at loads of top restaurants, shops and Brighton attractions.
---
Gay Bournemouth
The complete guide to gay life in Bournemouth. Details of bars including The Branksome & XChange, clubs including Bent and also hotels, shops and services. Massive online photo gallery (over 1000 photos), busy user forum and interactive fun
---
Gay Cornwall
This is the complete guide to gay life in Cornwall, UK. Details of pubs, clubs, hotels, B&B's and things to do. Also information on support groups and local organisations including Cornwall Pride
---
Gay Leeds
Gay Leeds is your indispensable guide to everything gay in the city of Leeds. We've covered everything from gay bars, gay clubs, gay saunas to hotels, gay shopping and local gay businesses.
---
Gay Manchester
canal-st.co.uk Is Portal site for the famous gay village Cannal Street, Manchester
---
Newcastle (North East)
The North East's fantastic new LGBT website aimed at providing the latest information on the best Gay Venues in the region, from Newcastle Gay Scene in the North, to Tees Valley in the South! in Gay Sunderland
---
Gay Newcastle
Newcastle upon Tyne, local interest and history, gay guide.
---
Staffordshire
Your on-line resource for Staffordshire's gay, lesbian, bi-sexual and transgender communities and visitors.
---
Wales
A comprehensive guide to gay bars, clubs, hotels, saunas, support groups, organisations, what's on, accross Wales.
---
Lavender Lifestyles
Online Lesbian Arts and Crafts Fair
Open 24/7 for online lesbian and gay shopping. Top quality art and crafts. Great gift ideas. Brilliant selection of lesbian and gay greetings cards.
Other gay websites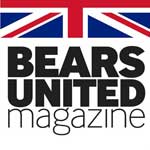 Bears United Magazine
Created By Steve Rees and Grahame Robertson - Bears United Magazine is a quarterly digital magazine aimed at the bear/cub/admirer community in the United Kingdom. Written and designed entirely by volunteers, we aim to offer a unique, fresh and funny approach to being a bear/cub/admirer. Each issue is filled with news, events, interviews and features, and all with a unique UK twist. Food, gadgets, music, entertainment, events, bars and gorgeous blokes. We think you'll love it. for more details to be come a voluntary contributor or fancy being Guy of the week email us on bearsunitedmagazine@outlook.com
Pink UK Offers:
Advertise with us quote PINK UK
---
Gay Times
Gay Times Magazine, the UK's leading gay life and style magazine, from the latest news, reviews and fashion to a comprehensive national scene and travel guide.
---
Peter Tatchell
A list of articles and essays on gay rights, gay activism, queer politics, HIV and AIDS issues, human rights campaigns, the human rights abuses of Robert Mugabe in Zimbabwe, Outrage demonstrations etc.
---
QueerAttitude.com LGBT Youth Forums
Queer Attitude is a friendly, unique LGBT youth community. We have forums, blogs, galleries and chat, but we're not a dating site. It's a fully moderated safe space where you can get advice and support, or simply chill-out.
Gay dating
A gay Website
UK Gay Dating, Personals and chat service. Meet other genuine gay men for romance, friendship or a one to one relationship.
---
Gay Dating & Networking - Circa-Club for Gay Professional Men
Connect with 10,000's of Gay professional men in the UK and Worldwide for business, friendship, dating or networking
---
Gay EU
Gay EU, latest and most entertaining gay community in Europe! You'll be able to get in touch with other gays, both online and offline, catch up with the latest news, discuss current events.
---
Gay Gordon
GayGordon provides secure, hassle-free gay dating where people can meet to form new online relationships. Whether you're looking for fun, a hot date, a wild romance, or the love of your life, you're sure to find someone special. Meeting gay single men is quick, easy, safe and completely anonymous.
---
Gay Singles Online
Gay Singles, Gay Men, Gay Women, Gay Personals, Bi Men, Bi Women, Gay Dating locally and worldwide.
---
Free Gay Dating
100% free online gay dating website
---
Lesbian Personals UK & Lesbian Dating UK
UK Lesbian dating agency with personals from single lesbians looking for fun chat, friendship or lasting gay relationships online.
---
Shopping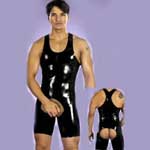 Dollface Imp
Here at Dollfaceimp.com we believe you should look as good as you feel and with the help of our experts knowledge we thrive to deliver the hottest, best quality clothing and accessories, that are designed to suit your needs and desires. We care about our customers and that's why we usually have the best offers available whether this be a discount or a wicked sale waiting for you to get your hands on. We can even make sure that you get the best fit on each item you buy, all you have to do is email us your size requirements and we will always get back to you. We choose our stock with you in mind and we make sure you are getting the best deal and that our stock is always to the best of standards and if it's not we will happily accept returns. vkircheva@yahoo.co.uk
---
ETSY
My name is luisa dawn d`arte and I am a fashion designer, model, singer and dancer. My shop is on a website called ETSY. The name of the shop is Luisa dawn operadarte I have my own woven design fashion label.. My shop is be-spoke and ususally there will only be one of its kind ever for sale. I was a fashion designer some years ago, and had a audience with the late great Moschino in his Milan studio, where he gave me untold sound advice with regard to fashion. I carry that round in my heart to this very day! i also have a genuine photograph that was taken inside of his studio, where he poses shoulder up, naked with a woman silloquette in the background. I am going to do a limited edition of prints, when I begin to stock the house hold section. My shop is for men, woman, children and home merchandise. Each section is labelled seperately. The mens section is aimed for men who want to wear a more flamboyant, avante garde, unique style, who want clothes to make a statement. I like to work with fine lace, and many of my shirts are edged in fine lace, and some of their special features have fine lace interwoven into pleats on various parts of the garments. Each garment has been created with passion and love, where I have captured an idea and transported it into a physical vision, Some of my garments have a fun factor, some elegant and some just scream that they want to be worn! Each garment has a unique woven luisa dawn fashion label attached on the inside. Enjoy X
---
Fabu-licious
Gorgeous pink online shop offering pink, and not-so-pink, gifts for the home, garden and you! Free UK shipping on all orders over £30.00, great gift wrapping service - safe and secure online shopping and Hertfordshire Party Plan experience.
---
Groovy-Stuff.co.uk
A great place for unusual mens briefs - not normally available on the high street or even in the specialist gay shops!!!! Dirty Fukker, Cocksox, BallBra, N2N Bodywear, COLT, Bike, Safe-T-Gard, Shock Doctor and many more - all at competitive prices...
---
Pretty Pink Pearl Limited
Lesbian retailer selling unique hand finished garments, they now do LGBT itmes and not just lesbian
---
Pink Pound Insurance
Cheap insurance quotes online for car, bike, home, van and travel
---
Shrinking Violet Designs
The very best in Gay and Lesbian t-shirts, fitted shirts and fitted vests available on the web. Quality clothing for the discerning queer shopper. Check out for yourself what everyone else is talking about.
---
Sinner or Saint
They sell lgbt greetings cards, clothing and gifts
---

The Kinksters Adult Store
With almost 70 years of kinky experience in the team, we are pleased to bring you only the best and highest quality products available on the bondage scene. We are serious about kink! From the world's best sex machines, most extreme bondage gear and the best insertables to extremely kinky rubber and leather clothing, you are certain to find a product to suit any real Kinkster!
---
The Pink Pear
Welcome to our online boutique, packed with a wide range of gay, lesbian and bisexual pride merchandise and gifts! Our site is packed with ideas from all across the globe. We have a passion for detail and an eye for the unusual and we've gone all out to bring you a gorgeous selection of items.
---