LGBTQ+ Pride Handmade Jewelry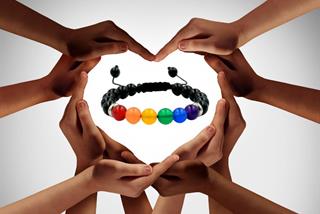 Location:
Patras, Peloponesse, Greece
Cost:
LGBTQ+ Pride Bracelet : 22 euro
CHRISTMAS SALE: 20% OFF
Coupon Code: PINKUK2022
Handmade LGBT Pride Bracelet with semi-precious stones in the colours of Pride Flag! We also make it for Lesbian, Bisexual, Transexual, Agender, Pansexual, Asexual, Genderfluid, Genderqueer etc with their flags colors!
Unique handmade LGBT jewelry handcrafted
with imagination! We create gorgeous jewelry and embrace uniqueness!
Visit our website and get special gifts and surprise your be loved one!
LGBTQ+ Pride Handmade Jewelry
Community links
Gay Bournemouth
The complete guide to gay life in Bournemouth. Details of bars including The Branksome & XChange, clubs including Bent and also hotels, shops and services. Massive online photo gallery (over 1000 photos), busy user forum and interactive fun
---
Gay Manchester
canal-st.co.uk Is Portal site for the famous gay village Canal Street, Manchester
---
---
LGBTQ+ dating
Gay Dating & Networking - Circa-Club for Gay Professional Men
Connect with 10,000's of Gay professional men in the UK and Worldwide for business, friendship, dating or networking
---
Gay EU
Gay EU, latest and most entertaining gay community in Europe! You'll be able to get in touch with other gays, both online and offline, catch up with the latest news, discuss current events.
---
Gay Gordon
GayGordon provides secure, hassle-free gay dating where people can meet to form new online relationships. Whether you're looking for fun, a hot date, a wild romance, or the love of your life, you're sure to find someone special. Meeting gay single men is quick, easy, safe and completely anonymous.
---
Gay Singles Online
Gay Singles, Gay Men, Gay Women, Gay Personals, Bi Men, Bi Women, Gay Dating locally and worldwide.
---
Other LGBTQ+ websites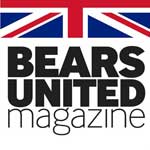 Bears United Magazine
Bears United Magazine is a On-line digital magazine aimed at the bear/cub/admirer community in the United Kingdom. Written and designed entirely by volunteers, we aim to offer a unique, fresh and funny approach to being a bear/cub/admirer. Each issue is filled with news, events, interviews and features, and all with a unique UK twist. Food, gadgets, music, entertainment, events, bars and gorgeous blokes. We think you'll love it.
Bears United Magazine
Contact Bears United Magazine
PinkUk Offers:
Advertise with them quote PinkUk
---
Gay Times
Gay Times Magazine, the UK's leading gay life and style magazine, from the latest news, reviews and fashion to a comprehensive national scene and travel guide.
---
Peter Tatchell
A list of articles and essays on LGBTQ+ rights, LGBTQ+ activism, queer politics, HIV and AIDS issues, human rights campaigns, the human rights abuses of Robert Mugabe in Zimbabwe, Outrage demonstrations etc.
---
QueerAttitude.com LGBTQ+ Youth Forums
Queer Attitude is a friendly, unique LGBTQ+ youth community. We have forums, blogs, galleries and chat, but we're not a dating site. It's a fully moderated safe space where you can get advice and support, or simply chill-out.
---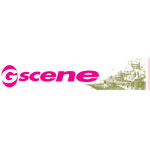 Scene LGBTQ+ Magazine
Gscene Magazine started life in 1993 as a four page insert stapled into the centre of Impact Magazine, a generic listings magazine for Brighton and Hove. Originally called 'The Queer Guide', Brighton was not quite ready for the 'Q' word in 1993 and the name of the magazine was changed to Gscene in 1995. With the first COVID lockdown in 2020 the magazine moved entirely online, and has thrived, and is now growing into a national LGBTQ+ magazine. In January 2021 the name was changed again to Scene Magazine, to better reflect the diversity of the readership.
Scene LGBTQ+ Magazine
Online magazine
---
Shopping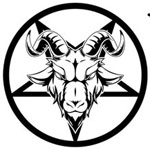 Twisted Beast Poppers
Twisted Beast is a queer-owned business owned by two guys who love poppers, toys and all things beastly and hellish. As the only provider of Amyl poppers within the UK, we operate within the heart of Manchester city centres trendy northern quarter and ship poppers UK-wide!
Twisted Beast Poppers
Twisted Beast Toys