Gay guide to the UK & the rest of the world
Pink UK has a comprehensive list of gay venues and listings about the gay scenes in the UK & round the rest of the World. These include Pubs, Clubs, B&Bs, Hotels, Cruising Grounds, LGBT Businesses, Restaurants, Shops and Saunas.
Pink UK has a list of prides in 2019 and are now building up the list of gay prides for 2020 in the UK and the rest of the world. We also have lots more, along with a Forum, Dating section, E-cards and a Slang urban dictionary.
We currently have 1,013 venues listed.
Latest Venues
Current and Future Gay Prides
Gay Prides
UK & the rest of the world pride events for 2019
We have a comprehensive list and details of
136
Prides and other major gay events in the UK and the rest of the world for 2019.Where there is a list of prides and gay events that you can click on the pride's name for the full details for the applicable pride which includes a map of the location.
E-cards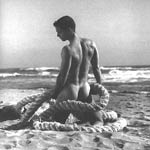 Send a free gay e-card
for any occasion, for a birthday, holiday, Valentine's Day, Christmas, thank you, special moments or just for fun.
If you have any profile pics, you can even send one of your profile pics as an ecard.