Gay guide to the UK & rest of the world
Pink UK is a resource for people in the UK for to find gay and LGBT- friendly venues and services in the UK and 'Gay' cities round the world. Pink UK also lists major Gay/LGBT events in the UK and Prides around the world, providing a popular platform for businesses serving the LGBT communities to reach their audiences cost-effectively.
Pink UK has a list of prides in 2019 and are now building up the international list of gay prides for 2020. We also have lots more, along with a Forum, Dating section, E-cards and a Slang urban dictionary.
We currently have 1,078 venues listed.
Latest Venues
Current and Future Gay Prides
Gay Prides
UK & the rest of the world pride events for 2019
We have a comprehensive list and details of
168
Prides and other major gay events in the UK and the rest of the world for 2019.Where there is a list of prides and gay events that you can click on the pride's name for the full details for the applicable pride which includes a map of the location.
E-cards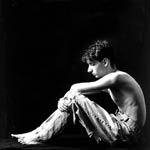 Send a free gay e-card
for any occasion, for a birthday, holiday, Valentine's Day, Christmas, thank you, special moments or just for fun.
If you have any profile pics, you can even send one of your profile pics as an ecard.