Gay guide to the UK & Worldwide
Pink UK is a resource for LGBT people living in or visiting the United Kingdom who are interested in using gay / LGBT-friendly venues and services in the UK or who are visiting leading gay-friendly destinations and venues around the world. Pink UK also lists major LGBT events in the UK and from around the world along with leading Worldwide pride festivals.
We also offer information on popular gay global cities and their pride festivals, providing an effective digital channel for businesses and other organisations serving the LGBT communities to reach their audiences cost-effectively, whether in the UK or in LGBT-friendly cities across the globe.
Pink UK has an international list of LGBT pride festivals for 2019 and we are building the international list of pride festivals for 2020.
We also have a forum, a dating section, e-cards and a slang urban dictionary relevant for LGBT communities
We have 2,388 listings in 51 countries.
Latest Venues
Current and Future Gay Prides
Gay Prides
UK & the rest of the world pride events for 2020
We have a comprehensive list and details of 344 Prides and other major gay events in the UK and the rest of the world for 2020.
Prides in 2021
:
2
.
E-cards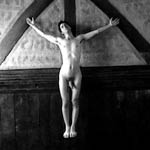 Send a free gay e-card
for any occasion, for a birthday, holiday, Valentine's Day, Christmas, thank you, special moments or just for fun.
If you have any profile pics, you can even send one of your profile pics as an ecard.