PinkUk LGBTQ+ guide to the UK & Worldwide
PinkUk is a resource for LGBTQ+ people living in or visiting the United Kingdom who are interested in using LGBTQ+ friendly venues and services in the UK, or who are visiting leading LGBTQ+ friendly destinations and venues around the world. PinkUk lists major LGBTQ+ events such as LGBTQ+ pride festivals in the UK and around the world, along with what we believe is the most comprehensive listing of worldwide pride events that can be found online. Our listings can be accessed for free on line.
LGBTQ Events
PinkUk has a comprehensive list and details of 1,072 prides and other major LGBTQ+ events in the UK and the rest of the world during 2023. We also have 202 prides and major LGBTQ+ events during 2024.
Next gay events/prides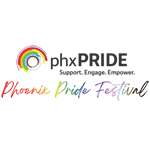 Featured Pride of the month
Phoenix Pride 2023
21 Oct 2023 - 22 Oct 2023 in Phoenix
Phoenix Pride takes place over the weekend 21/22nd October 2023. After more than 40 years of service to the Phoenix community, Phoenix Pride felt it was time to capture our evolution as an organisation, from one that began as passionate advocates and has advanced to become the leading resource for [...]
Monthly newsletter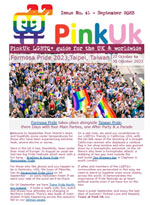 Each month we send out a newsletter and we also create a PDF version, that can be downloaded or read on line.
Here is where you can read our previous newsletters.
Read our newsletters
Features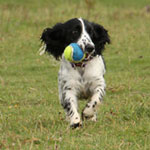 PinkUk featured articles are a mixture of personal opinion, LGBTQ+ issues.
Calling creative volunteers with a passion to make PinkUk even more fun and, yes, even Pinker.
Read our features & opinions
---
In support of our dear Ukrainian friends

To all Ukrainian LGBTQ+ people.
Our thoughts are with you and we appeal to the UK Government and other governments to do all they can to help ensure the safety of LGBTQ+ people in the country. These communities may face persecution for who they are as well as the other risks facing all Ukrainians who are bravely standing up to this military aggression. We have removed our Ukrainian venues for the time being to protect local LGBTQ+ communities and organisations. We have also listed some asylum information links for people who may need to claim asylum.
На підтримку наших дорогих українських друзів, Усім українським ЛГБТК+ людям Наші думки з вами, і ми звертаємося до уряду Великобританії та інших урядів зробити все можливе, щоб допомогти забезпечити безпеку ЛГБТК+ людей у країні. Ці громади можуть зазнати переслідувань за те, хто вони є, а також інших ризиків, з якими стикаються всі українці, які мужньо протистоять цій військовій агресії. Ми поки що прибрали наші українські майданчики, щоб захистити місцеві ЛГБТК + спільноти та організації. Ми також перерахували деякі посилання на інформацію про притулок для людей, яким може знадобитися подати заяву На притулок.
To our Ukrainian friends
Venues
Here we list any venue who are LGBTQ+ friendly. These can be venues you see on the scene like bars, clubs etc. but also LGBTQ+ or friendly business and services like solicitors, holiday accommodation and resorts, cruising grounds to escort agencies and masseurs. PinkUk has 3,332 venues listed in 77 countries.
Featured holiday accommodation
Other venues (non-holiday)
---
Product of the month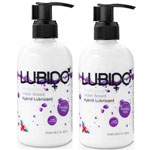 We have a new section on PinkUk, Product of the month. Each month we will feature a product from a sex toy to clothing, or something else. This month we feature Your Summer adult essentials One thing we love a lot about this season is that people seem to be extra friendly, and we have noticed plenty of flirting when out and about.
Product of the month
Volunteers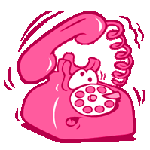 Calling creative volunteers with a passion to make PinkUk even more fun and, yes, even Pinker...
Interested in learning more and offering/gaining experience in listings online publishing such as writing, design, social media etc?
Volunteer
---
Scene LGBTQ+ Magazine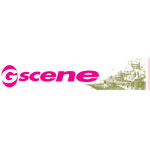 The top UK, free to read, monthly, online, LGBTQ+ magazine.
Scene is the heart of LGBTQ+ living.
We are ranked by blog content reader FEEDSPOT in the top 15 worldwide LGBTQ+ blogs and magazines.
Latest updated profiles
You will need to Register/Login in order for you to user the dating section.
Share this page
:

|
Tweet