PinkUk Gay guide to the UK & Worldwide
PinkUk is a resource for LGBTQ+ people living in or visiting the United Kingdom who are interested in using gay / LGBTQ+ friendly venues and services in the UK or who are visiting leading gay-friendly destinations and venues around the world. PinkUk also lists major LGBTQ+ events in the UK and from around the world along with leading Worldwide pride festivals.
PinkUk has 2,826 venues listed in 57 countries, and 601 prides in 2020 & 2021. Read our latest feature on how to beat the lockdown boredom, from our friends at esmale.com.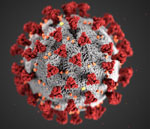 Important note: we would like to wish all our users and advertisers our Pinkest love and support during the worldwide COVID-19 Coronavirus outbreak. As you know, for health reasons some Pride festivals and other events for 2020 have been cancelled or postponed and travel is restricted during the lockdown period in the UK and other countries. Please check the Pride festival's website (listed on their PinkUk page) for the latest information on whether this event/festival has been cancelled / if they have changed their plans. We have put in place measures to help our existing advertisers in this period. Note there is still lots to do on the PinkUk site as well as to prepare for when restrictions are lifted. Take a look around: we have a chat forum, a dating section, e-cards and a slang urban dictionary relevant for LGBTQ+ communities. Pink love and huge respect x.
Latest Venues
Latest entertainment venues
Current and future gay prides
Gay prides
UK & the rest of the world pride events for 2020
We have a comprehensive list and details of 457 Prides and other major gay events in the UK and the rest of the world for 2020.
Prides in 2021
:
144
.
E-cards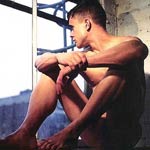 Send a free gay e-card
for any occasion, for a birthday, holiday, Valentine's Day, Christmas, thank you, special moments or just for fun.
If you have any profile pics, you can even send one of your profile pics as an ecard.
Forums
This forum is for general conversation and making friends.
This forum is for dating and personal discussions.
Please be polite and respect etiquette. Anyone abusing these forums will have their membership removed.