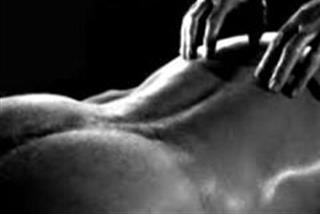 Male sensual massage Bournemouth
Location:
Male sensual massage in Bournemouth, UK
Cost:
£50 hr £60 hr weekends
Treat yourself to a full-body naked body sexual sensual erotic massage, see website. Prices are for sexual Erotic sensual body Massage and more. This can be customised to your preferences. I can also do general sports massage or combinations of. Again it's just a fixed price for my time.
30 mins – £40 9am to 9pm
60 mins – £60 9am to 9pm
90 mins – £75 9am to 9pm
Weekends are now £60 hour at all times 9am to 9pm.
If you cannot access my website because it has some adult content then please go to https://bit.ly/3PvK7PV It will open a copy of my site as a PDF document.
Gay Massage Bournemouth on PinkUk
Male sensual massage Bournemouth
LGBTQ+ slang dictionary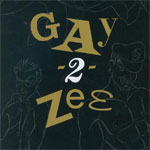 If you have always wanted to know what those LGBTQ+ slang words, dating abbreviations, acronyms & slang terms mean that every uses but were too shy to ask, or if you wanted to know where they came from then the LGBTQ+ dictionary is your answer.
If you know of any LGBTQ+ slang words or LGBTQ+ terms we don't have listed, please let us know, thanks.
We have a total of 500 words listed.
A
Asian.
Abrosexuality
Abrosexuality refers to an individual whose sexuality is fluid or changing. An abrosexual person may be a specific sexuality one day and another the next.
Ace
An abbreviation for asexual. As a general word, ace also has the connotation of one capable of mastering expertise on their own or of standing out from the crowd as a maverick.
Agender
Non-binary, also known as genderqueer, is a spectrum of gender identities that are not exclusively masculine or feminine?—?identities that are outside the gender binary.
AIDS Terrorist
Someone who is HIV+ and who knowingly engages in unsafe sex.
AJ
In Singapore, AJ stands for gay.
AKA
Also Known As.
Alt
Alternative Sex (refers to kinky sex and fetishes like BDSM).
Ambisextrous
A slang term that can alternately mean bisexual, the state of being attracted to two or more genders; unisex, being used by or suitable for any gender; or having characteristics shared by male and female genders (especially sexual characteristics). For example: "Pat is pretty ambisextrous. They date men and women and they also look great in tight dresses or tailored tuxedos."
Anal
Anal sex.
Androphilia
Androphilia and gynephilia are terms used in behavioral science to describe sexual orientation, as an alternative to a gender binary homosexual and heterosexual conceptualization. Androphilia describes sexual attraction to men or masculinity; gynephilia describes the sexual attraction to women or femininity.
Androsexual
Identifies as being attracted to masculinity or male anatomy, regardless of whether the object of one's affection identifies as a man.
Anilingus
Oral stimulation of the anus.
AP
Ass Play.
Aromantic
Lack of romantic attraction towards anyone (aromanticism).
Aromanticism
One of the attributes of aromantics is that, despite feeling little or no romantic attraction, they can still enjoy sex. Aromantics are not necessarily incapable of feeling love.
Asexual
Person who generally does not experience sexual attraction (or very little) to any group of people.
Asocial
Avoiding social interaction; inconsiderate of or hostile to others.
ASP
Anglo-Saxon Protestant.
Auntie
An aging homosexual.
Autosexual
Autosexual is a term for sexual attraction to oneself, especially a preference for masturbation over sexual intercourse. Experiencing romantic feelings towards oneself is called autoromantic.
Avatar
A small picture (or icon) used to represent a person.