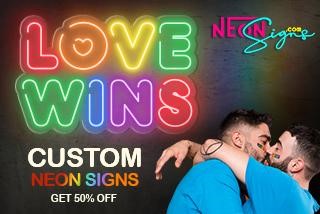 Neonsigns.com LGBTQ+ Custom Neon Signs - Show Your Pride
neonsigns.com is an international professional neon light manufacturer with over 15 years of experience.
Wide range of neon light products, with UL certification, 3-year warranty, low energy consumption, high brightness, handmade, fast and free shipping, easy to install, with remote control and mobile app dual control modes, supports plug-in and battery two modes of power supply. Show your support for the LGBTQ+ community with our stunning neon signs.

Click the link below for 50% off.
Neonsigns.com LGBTQ+ Custom Neon Signs - Show Your Pride
LGBTQ+ slang dictionary
Country Rights | Hanky Codes | LGBTQ+ Flags | Slang dictionary | UK Gay & Lesbian History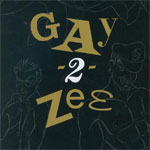 If you have always wanted to know what those LGBTQ+ slang words, dating abbreviations, acronyms & slang terms mean that every uses but were too shy to ask, or if you wanted to know where they came from then the LGBTQ+ dictionary is your answer.
If you know of any LGBTQ+ slang words or LGBTQ+ terms we don't have listed, please let us know, thanks.
We have a total of 561 words listed.
Zipper Club
An orgy room in a bar, bathhouse, or toilet.
Zoo Queen
A person who wants to be treated like an animal. Common behavior is wearing a collar and even eating out of an animal's dish.
Zoophilia
Getting arrosed involving a sexual fixation on/with non-human animals.
Share this page
:

|
Tweet