LGBTQ Foundation Rainbow Charging Cable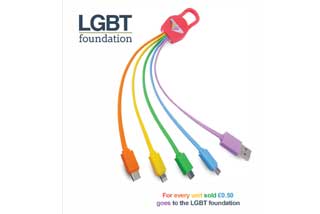 Location:
Manchester, UK
Cost:
£5 + PP
Universal 5-in-1 multi USB charging cable with built-in belt clip.
Simply connect the standard USB-A connector to a power device to begin charging one single device or multiple devices simultaneously in fast time! You can charge four devices at the same time without worrying about overworked wires.
For just £2.50 and 50p from each sale goes to the LGBT Foundation.
LGBT Foundation on PinkUk
LGBTQ Foundation Rainbow Charging Cable
LGBTQ+ slang dictionary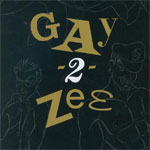 If you have always wanted to know what those LGBTQ+ slang words, dating abbreviations, acronyms & slang terms mean that every uses but were too shy to ask, or if you wanted to know where they came from then the LGBTQ+ dictionary is your answer.
If you know of any LGBTQ+ slang words or LGBTQ+ terms we don't have listed, please let us know, thanks.
We have a total of 518 words listed.
Zipper Club
An orgy room in a bar, bathhouse, or toilet.
Zoo Queen
A person who wants to be treated like an animal. Common behavior is wearing a collar and even eating out of an animal's dish.
Zoophilia
Getting arrosed involving a sexual fixation on/with non-human animals.