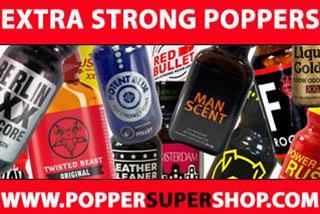 Poppers Sale UK Only
Location:
UK, UK
Our Big Poppers Sale is now on. We have a massive collection of strong poppers with discounts up to 40%. We ship to the UK only. Shop and Save on poppers today. We have all the big brands like Berlin XXX, Power Rush, Liquid Gold, Fist, Jungle Juice and MANY more.
Popper Super Shop on PinkUk
Poppers Sale UK Only
Fun stuff
History of the Red Ribbon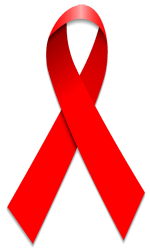 In the late 1980s, AIDS had been in the United States for almost a decade. AIDS became the number one killer of young men in New York City, then spread to young men in the rest of the country.
New York artist Patrick O'Connel would spend days visiting friends in the hospital, going to funerals, and coming home to a panicked answering machine message from friends who just learned they were sick.
O'Connel along with other 12 other Manhattan artists who formed the Visual AIDS Artists Caucus wished to create a visual symbol to demonstrate compassion for people living with AIDS and their caregivers.
Inspired by the yellow ribbons honouring American soldiers serving in the Gulf war, the colour red was chosen for its, "connection to blood and the idea of passion, not only anger, but love, like a valentine." First worn publicly by Jeremy Irons at the 1991 Tony Awards the ribbon soon became renowned as an international symbol of AIDS awareness.
History of the Gay Rainbow Flag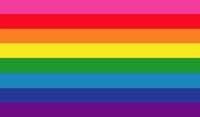 Ever wondered about the history of the gay rainbow flag?
The first Rainbow Flag was designed in 1978 by Gilbert Baker, a San Francisco artist, who created the flag in response to a local activist's call for the need of a community symbol. Baker designed a flag with eight stripes.
The number of stripes was later reduced to six. Blue replaced turquoise and pink and indigo were removed. "It was quite hard to get hold of the hot pink material at the time," says Graham Bartram, chief vexillologist at the Flag Institute. "So it was discarded. In those days you had to sew flags together out of existing materials rather than print them out, as happens now.
Pink: Sexuality
Red: Life
Orange: Healing
Yellow: Sunlight
Green: Nature
Turquoise: Art
Indigo: Harmony
Violet: Human spirit
Gay & LGBTQ+ flags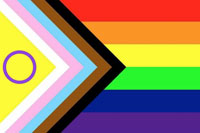 Gilbert Baker designed the rainbow Pride flag for the 1978 San Francisco Gay Freedom Day celebration. The flag does not depict an actual rainbow. Rather, the colours of the rainbow are displayed as horizontal stripes.
If you have always wanted to know what all the gay & LGBTQ+ flags represent then this is your place to look.
Gay & LGBTQ+ flags
Gay hanky codes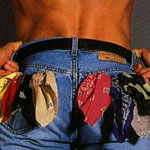 The handkerchief code, the bandana code is a colour-coded system, employed usually among the gay male casual-sex seekers or BDSM practitioners, to indicate preferred sexual fetishes, what kind of sex they are seeking, and whether they are a top/dominant or bottom/submissive.
If you have always wanted to know what those hanky's mean that are sticking out of guys and dolls pockets but where to shy to ask, then the hanky codes is your answer.
Gay/Lesbian hanky codes
LGBTQ+ slang dictionary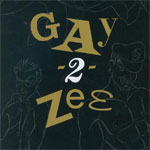 If you have always wanted to know what those slang words that every uses but where too shy to ask, or if you wanted to know where they came from then the gay dictionary is your answer
We have a total of 552 words listed.
LGBTQ+ slang dictionary
My coming out story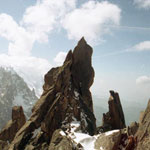 I used to be very homophobic and had a very butch life. Coming out to me was not telling other people but admitting to myself that I was gay. I had a very serious climbing incident on the Bonatti Pillar in the French Alps, that made me re-look at life.
No way was I going to live. I had two ways to die and gave myself 24 hours to choose how to die after being stuck alone 4,000M up a mountain for 6 days, 4 days without food and water.
Here is my coming out story
Share this page
:

|
Tweet