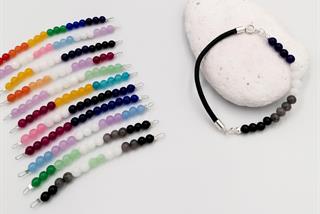 LGBTQ+ Pride Handmade Jewelry
Location:
Patras, Peloponesse, GR, Greece
Cost:
LGBTQ+ Pride Bracelet : from 34,00 euro Now 27,20 euro
Handmade LGBT Pride Bracelet with semi-precious stones in the colours of Pride Flag, Lesbian, Bisexual, Transexual, Agender, Pansexual, Asexual, Genderfluid, Genderqueer etc
Unique handmade LGBTQ+ jewelry handcrafted
with imagination! We create gorgeous jewelry and embrace uniqueness!
Visit our website and get special gifts and surprise your be loved one!
USE Coupon Code: PINKUK2023 and get 20% OFF
LGBTQ+ Pride Handmade Jewelry
The Times of Harvey Milk DVD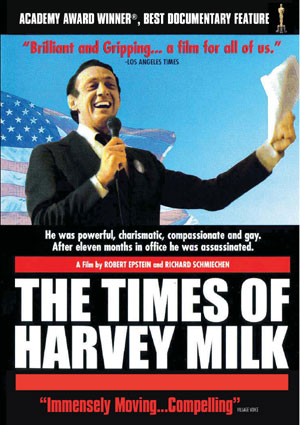 Available to buy on DVD from 26 January 2009
Academy Award Winner - Best Documentary Feature
Good American film that all gay people should see the struggles that the gay comunity has had to deal with
PinkUk
Brilliant and gripping, a film for all of us
LA Times
One of the landmark documentaries of our time, Academy Award Winner
The Times of Harvey Milk will be available on DVD from 26 January 2009 through Drakes Avenue Pictures. Released to commemorate the twenty-fifth anniversary of Harvey Milk's assassination, Rob Epstein and Richard Schmeichen's multi-award winning film will be available on DVD for the first time in the UK.
Synopsis
In 1978, Harvey Milk was elected to the San Francisco city council, becoming the first openly gay person to be elected to public office in California. One year later, he and Mayor George Moscone were shot and killed by Milk's fellow council member, former police officer Dan White. The Times of Harvey Milk recreates the tumultuous story of Milk's grass-roots political organising and election, through the shocking murders and their repercussions—from the eloquent candle-lit memorial joined by tens of thousands of San Franciscans on the evening of the assassinations, to the angry mobs who stormed City Hall in the aftermath of the lenient sentence White received at his murder trial.
Narrated by Harvey Fierstein (Torch Song Trilogy), this is an impassioned, profoundly moving and sensitively assembled portrait of communities in conflict. The film's numerous awards include a Sundance Special Jury Prize and an Academy Award for Best Documentary.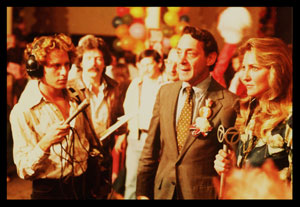 Notes to editors:
RRP: £12.99
CERT: Exempt
Region: 2
Running Time: Feature 83 mins. Extras 15 minutes approx.
Catalogue number: DAP7755
Extras: Theatrical trailer; Outtakes Featurette – Harvey Speaks Out; Dan White Update; Alternate Ending; Academy Awards Presentation - 1985

For further information:
Caroline Henshaw or Amber Elise, Rabbit Publicity
020 7299 3685 or 020 7299 3686
info@rabbitpublicity.com
Share this page
:

|
Tweet