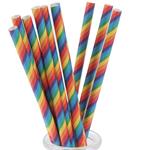 PRIDE PAPER STRAWS!
Location:
UK, UK
We are STTY, a London-based start-up!
Our Rainbow coloured, biodegradable, paper Pride straws are for sale now. Whether you require just one pack for a party, or a pack of 2,000 for your Pride event or Bar, we'd love to hear from you! Check us out online!
Stay visible and boost customer retention with these custom-made, pride coloured biodegradable paper straws from a London-based start-up!
Whatever you do, Stay True To You! #STTY
PRIDE PAPER STRAWS! website
Theo & Hugo
Synopsis
Theo and Hugo encounter each other in a sex club, where their overwhelming desire creates an unexpected intimacy.
Leaving the club they drift down the deserted streets of nocturnal Paris, but reality suddenly confronts them in an unexpected way. Do they want to know more about each other? Can their trust be rewarded? Will love come with the dawn of a new day?
Told in real time this authentic tale of love and intimacy is Ducastel & Martineau's (Cockles & Muscles, Drôle de Félix, Ma Vie, Born in '68) most ambitious film to date and a candid insight into 21st century gay life.
Everyone will talk about the 18-minute gay orgy at the start, but the real achievement lies in how Olivier Ducastel and Jaqcues Martineau capture love at first sight Variety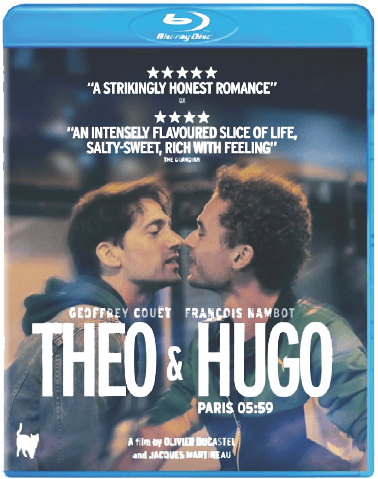 Film Information
Cast: Geoffrey Couet, Francois Nambot
Directors: Olivier Ducastel, Jacques Martineau
Country: France
Language: French
Subtitles: English
Running Time: 97 mins
Sound: Dolby 5.1
DVD Release Date: 05-12-2016
Blu-ray Release Date: 05-12-2016
VoD Release Date: 05-12-2016
Cinema Release Date: 16-11-2016
DVD Extras: TBC