Ballet Boys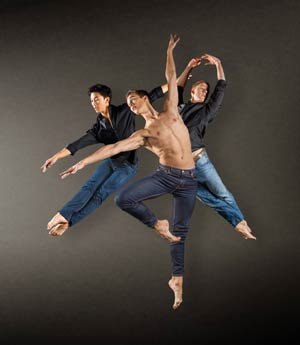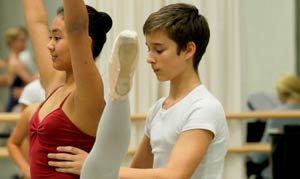 Available on DVD and Blu Ray from 10th November 2014
The Billy Elliots of Norway… This film gently encourages you to care. The Telegraph
All charm personified and Kenneth Elvebakk's film is stylish and amiable. Time Out
A tender take on three boys starting their dance careers, that's far more sweet and memorable and than 72 minutes of many another cinematic trips might allow. Little White Lies
Kenneth Elvebakk's inspiring documentary introduces us to three very different young friends who are all passionate about ballet. As they near the end of high school, they must decide whether they have the commitment and skill to make a career in dance.
Their hearts are laid bare as we follow the thrills, spills, tears and joys of these boys as they navigate their way through the competitive world of dance and their last years at high school, sacrificing much of their adolescent life to become the men they want to be. Friendships develop as the three compete with and against each other, each determined to gain entry to the National Academy of Arts in Oslo.
A story of adolescence, ambition and identity, Ballet boys is a lovingly and sensitively told story of three exceptionally talented teenagers finding their way into young adulthood.
Notes to Editors
Certificate: 12
Running Time: minutes
RRP: DVD £15.99 and Blu Ray £19.99
Extras: Kenneth Elvebakk is a Norweigan documentary film director and producer. His prize-winning documentaries include The Secret Club (NRK) and Hullabaloo (TV2 and SVT). He received the Norwegian Television Award (Gullruten) for Hullaballoo.
For further information:
Caroline Henshaw: 020 7299 3685/ caroline@rabbitpublicity.com