Join Gaybar - Make any place gay!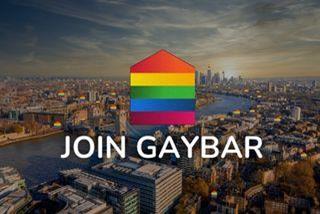 Location:
UK, UK
Discover the freedom to choose where and when to find LGBTQ+ community and love with Join Gaybar. Our app shows you the best spots in town to connect with like-minded individuals. Download now and be a part of our UK launch. You can read more at www.joingaybar.com. Join us in creating a world with endless opportunities for the LGBTQ+ community!

PS: as a garage start-up, we would truly appreciate if you shared this with your network or with your friends 💛
Join Gaybar - Make any place gay!
LGBTQ+ slang dictionary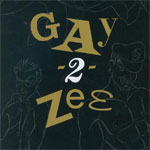 If you have always wanted to know what those LGBTQ+ slang words, dating abbreviations, acronyms & slang terms mean that every uses but were too shy to ask, or if you wanted to know where they came from then the LGBTQ+ dictionary is your answer.
If you know of any LGBTQ+ slang words or LGBTQ+ terms we don't have listed, please let us know, thanks.
We have a total of 548 words listed.
D
Divorced (usually referring to a previous heterosexual marriage)
D/D Free
Drug- and Disease-Free (can also appear as DDF)
Daddy
The term 'Daddy' in the U.S.A. is a person who generally 'tops' or who earns a great deal more money then the younger, if not employed, 'bottom'
Daddy Chaser
A gay man who likes his partners older, richer, but not necessarily wiser.
Deadname
The previous name of someone who has changed that name, especially the pre-transition first name of a transgender person. Deadname can also refer to the act of calling a person (especially a trans person) by that person's previous name, as opposed to their chosen or preferred name. Deadnaming someone is offensive and disrespectful, even when done accidentally or as a joke.
Demisexual
A demisexual is a person who does not experience sexual attraction unless they form a strong emotional connection with someone. It's more commonly seen in but by no means confined to romantic relationships.
Descreet
Respecting or maintaining respect, silence, modesty, privacy; may refer to a closeted individual.
DGM
Divorced Gay Male
DILF
"Dad I'd Like to Fuck"
Dipped
Refers to something dunked in some kind of substance
DL
Down Low. If a peron is on the DL, it means they are not out yet and needs to be discreet.
DM
Divorced Male
Dogging
Having sex with strangers in a public place. "Observers are encouraged, thus making dogging a form of exhibitionism" (Wikipedia)
Dom
Dominant Male or Female (prefers a partner who is submissive, sometimes to a point of being a slave)
Dope
Dope (Cannabis) is naturally occurring substance that can act as a relaxant and mild hallucinogenic. When smoked, the effects are usually felt fairly quickly with people feeling more relaxed, happy and generally laid back. Strong cannabis can also lead to pointless giggling, loss of inhibitions and an enhanced appreciation of music and colours. Marijuana has also been reported to ease the pain, nausea and vomiting in advanced stages of cancer, AIDS and other serious illnesses.
Double Penetration
The insertion of two cocks onto another mans anus simultaneously
DP
Double Penetration: The insertion of two cocks onto another mans anus simultaneously
Drag
Dressed in a way usually identified with the opposite sex- DRessed As a Girl
Drag King
A woman dressed like a man
DTE
Down to Earth
DTF
Down To Fuck. If a guy is DTF, he's looking for a sex.
Duckie
A synonym for gay, particularly when used as a term of endearment.
Dutch Boy
Men, gay or straight, who like to hang with a dyke
Dutch Oven
The act of trapping a person under bed covers after releasing vile ass fumes
Dyke
A lesbian The term derives from the nineteenth-century slang word dike, which referred to male clothing, and when it was first used to refer to women, it carried a derogatory connotation of masculine appearance or behaviour
Dyke Bite
Refers to a straight woman using lesbianism as a feminist argument or a way or insulting men
Dyke Dog
Refers to a male, straight or otherwise, who enjoys the company of lesbian women to a straight woman using lesbianism as a feminist argument or a way or insulting men
Share this page
:

|
Tweet