LGBTQ+ Pride Handmade Jewelry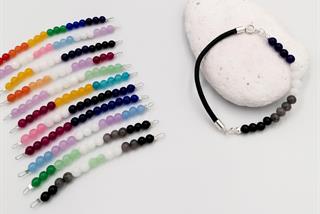 Location:
Patras, Peloponesse, GR, Greece
Cost:
LGBTQ+ Pride Bracelet : from 34,00 euro Now 27,20 euro
Handmade LGBT Pride Bracelet with semi-precious stones in the colours of Pride Flag, Lesbian, Bisexual, Transexual, Agender, Pansexual, Asexual, Genderfluid, Genderqueer etc
Unique handmade LGBTQ+ jewelry handcrafted
with imagination! We create gorgeous jewelry and embrace uniqueness!
Visit our website and get special gifts and surprise your be loved one!
USE Coupon Code: PINKUK2023 and get 20% OFF
LGBTQ+ Pride Handmade Jewelry
LGBTQ+ North America, Canada, Quebec, Montreal
Don't be complacent about rights affecting Lesbian, Gay, Bisexual, Transgender and Questioning (or Queer) (LGBTQ) people. Rights vary greatly by country or legal jurisdiction – encompassing everything from the legal recognition of same-sex marriage to the death penalty for homosexuality.. According to Wikipedia as of July 2020, the penal codes of nine United Nations-recognised countries, Afghanistan, Brunei, Iran, Iraq, Mauritania, Nigeria, Saudi Arabia, Somalia, and Yemen, impose the death penalty for homosexuality.
We have a total of
3,330
venues in
76
countries.
---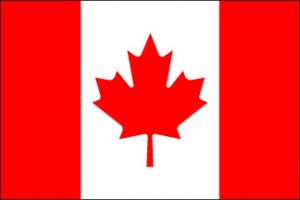 To state the obvious, Canada is a huge place, not just by geography but culturally, and, in its own way, it shows many sides when it welcomes you as an LGBT+ visitor.

First: legals: same sex 'homosexual' activity allowed since 1969. Marriage since 2005.

Whether across the vast wilderness of the western provinces, French speaking Quebec or the Atlantic provinces, Canada's cities and towns make a welcoming and diverse place for LGBT+ people wherever you come from and wherever you hit in this huge country.

The two gay metropolises are Toronto and Montreal; they define culturally English and French-speaking Canada and both offer great places to start for the European traveller from their annual Pride festivals to their cosmopolitan gay friendly community. But don't miss out on the other gay-friendly cities if your budget allows. Quebec City and Vancouver offer smaller but friendly scenes and the country's breath-taking scenery deserves a trip in any case - whether you are fully out gay or still exploring your sexuality. Go for it and enjoy safely.
We have 13 future LGBTQ+ Prides/Events/Festivals listing in 2023 in Canada.
---
County/States
We have
7
Regions in
Canada
.
Quebec (3 towns) |
---
Towns
We have
3
Towns/Cities in
Quebec
.
Montreal (10 venues) |
Countries
---
Next LGBTQ+ prides/events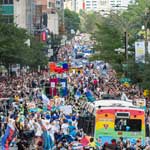 Montreal Pride 2023
03 August 2023 at Olympic Park
Montreal Pride 2023
---
Venues
LGBTQ+ Venues in Montreal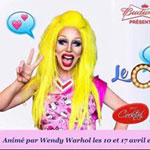 Bar Le Cocktail
1669, rue Ste-Catherine est
Montreal, Quebec
LGBTQ+ BarRating:
Updated:
06 Apr 2021
Bar Le Cocktail is a very easy to access, Le Cocktail bar, with its summer terrace, its exclusive architecture and its superb mezzanine is certainly one of the most popular bars in the village. From [...]
More info on Bar Le Cocktail
---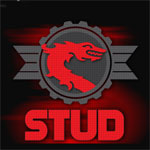 Bar Le Stud
1812 St Catherine Street Est
Montreal, Quebec
LGBTQ+ BarRating:
Updated:
13 Jul 2022
Bar Le Stud, since its opening on December 5, 1995, the Stud bar has stood out in the gay village of Montreal. His motto "A men's bar, where men love men." represents his clientele well. With its [...]
More info on Bar Le Stud
---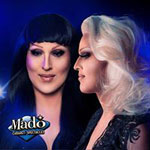 Cabaret Mado
1115 Ste-Catherine Est
Montreal, Quebec
LGBTQ+ BarRating:
Updated:
30 May 2022
Mado Lamotte is Montreal's most popular drag queen who became famous for hosting one of the biggest drag shows called Mascara. Cabaret Chez Mado is her home, where she hosts some of the city's best [...]
More info on Cabaret Mado
---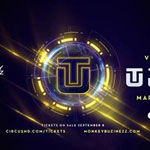 Circus
917, Ste-Catherine Est
Montreal, Quebec
LGBTQ+ Night clubRating:
Updated:
06 Apr 2021
Circus is the biggest after-hours entertainment complex in Canada. Ranked 19th in the world in DJ Mag Top 100 Clubs 2012, Circus offers 3 rooms hosting world class electronic music events from [...]
More info on Circus
---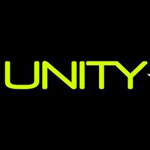 Club Unity
1171 St Catherine Street East
Montreal, Quebec
LGBTQ+ Night clubRating:
Updated:
06 Apr 2021
Club Unity is located in the heart of the Gay Village of Montreal. With its 2 rooms, VIP lounge and large rooftop terrace, Unity is known for being a place to have fun in a friendly, festive and [...]
More info on Club Unity
---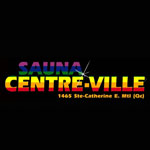 Sauna Centre-Ville
1465 Rue Sainte-Catherine E
Montreal, Quebec
H2L2H9
LGBTQ+ SaunaRating:
Updated:
19 Feb 2023
Located in the heart of the Village, the Sauna Center Ville is frequented by a clientele of all ages and all professional categories. About sixty rooms and as many lockers, spread over two floors. [...]
More info on Sauna Centre-Ville
---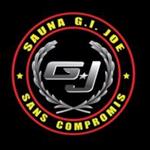 Sauna G.I. Joe
1166, Ste-Catherine East H2L 2G7
Montreal, Quebec
LGBTQ+ SaunaRating:
Updated:
13 Jan 2023
The GI Joe Sauna is the most popular and largest sauna in Quebec, 14,000 sq.ft. of pleasure, spread over four floors as well as a large roof terrace, the atmosphere was recently renewed decor, it's [...]
More info on Sauna G.I. Joe
---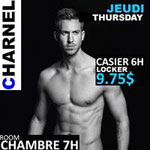 Sauna Oasis
1390 Ste-Catherine East
Montreal, Quebec
LGBTQ+ SaunaRating:
Updated:
06 Apr 2021
Sauna Oasis is always open. Yes, it never closes. Men all day and all night, 24/7. Whenever you feel the urge, Oasis is the place to be. At any time, day or night, you can be sure to meet hot men. [...]
More info on Sauna Oasis
---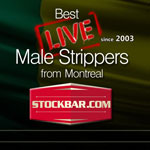 Stock Bar
1171 St Catherine Street East
Montreal, Quebec
LGBTQ+ BarRating:
Updated:
06 Apr 2021
---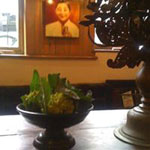 Titanic Montreal
445 rue Saint-Pierre, suite 104
Montreal, Quebec
Mixed RestaurantRating:
Updated:
06 Apr 2021
Titanic first opened in 1989 by Rob Hack and Patrick Meausette in an abandoned 12 seat diners in the bowels of a warehouse building in a rather vacant Old Montreal. Over 25 years later the original [...]
More info on Titanic Montreal
---
Share this page
:

|
Tweet