TS London Escorts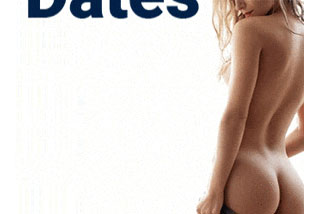 Location:
UK, UK
Escortrankings.uk is your 1 source for free quality TS escort reviews. Join the biggest hobbyists community and share your experiences. It takes all the stress and concern out of finding sexy TS gentlemen from all around the United Kingdom who would love to spend time with you tonight. All our TS escorts are very real, and very serious about having a very hot time with you. It doesn't matter if you want to find someone who loves to party in some of the top clubs in London, or just kick back and Netflix and chill in York.
TS London Escorts
Competitions on PinkUk
PinkUk competitions and promotions past current and future, your chance to win some fabulous prizes. All answers can be easily gained by reading the film description on the film information page.
---
Summer Fun Pack
From
Closed
25
th
August 2021 to 30
th
September 2021.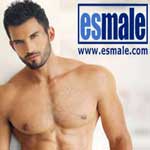 Your chance to win a 'Summer Fun Pack' to the value of £150 with Underwear, poppers, lube, toys, fetish!
Esmale is a gay adult store like no other. They are incredibly passionate about bringing their male customers the latest and greatest sex and fetish products at the most competitive prices.
Winners:
Paul, Chessington
---
Rainbow baking kit
From
Closed
17
th
June 2021 to 29
th
August 2021.
Your chance to win one of six baking boxes. Three rainbow cupcake baking boxes and three rainbow chocolate bar making kits.
Britain Loves Baking home baking kits UK include all the essentials required for you and your family to recreate some of our favourite cakes, cookies, and cupcakes designs right at home.
Winners (July): Robert; Hove, Cath; Caldicot and Bernard; Poole
Winners (August): Paula; Woodhall Spa, Martin; Okehampton, Louise; East Winch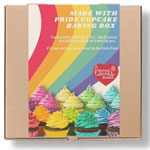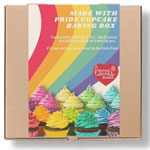 ---
BooHoo
Closed
Your chance to win one of three: the single, official video, B-side track "Salted Caramel", a collection of fan faves from My debut album, my EP "RELEASE" & unreleased covers.
Feryl started his professional career as a solo artist back in 2012 under the guidance of music mentor Roy Perestrelo (Universal/ EMI/ Z1/ RED DOOR) helping him to craft his musical identity which led to the independent release of debut album "The Next Level" (Akademia award winner of Best Funk Album 2015).
Winners: Karen; Bishop Auckland, Christine; Middlesbrough and Jeanette; Margate
11th May 2021
24th June 2021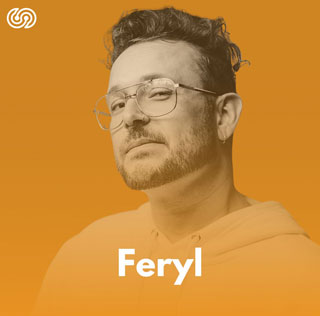 ---
Girls Lost
Closed
Your chance to win one of three Girls Lost DVD's.
Geeky girls by day and popular boys by night the three friends find themselves living in two completely different worlds.
Winners: Annaloa; Chacewater, Joy; London and Bery; Nuneaton
22nd November 2016
31st December 2016

---
Theo & Hugo
Closed
Your chance to win 1 of 3 Theo & Hugo DVD's.
In a sex club, Theo and Hugo's bodies meet, click together and merge in a passionate embrace.
Winners: James; Liverpool, Valerio; London and Lara; Midsomer Norton
22nd November 2016
31st December 2016

---
Appropriate Behaviour
Closed
Your chance to win 1 of 3 Appropriate Behaviour DVD's.
For Shirin being part of a perfect family isn't easy. Acceptance eludes her from all sides: her family doesn't know she's bisexual, and her ex-girlfriend, Maxine (Rebecca Henderson), can't understand why she doesn't tell them.
More details on Appropriate Behaviour
Winners: Solange London, Laura Epsom & Sarah Llanelli
24th June 2015
25th July 2015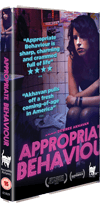 ---
Silent Youth competition
Closed
Your chance to win 1 of 3 Silent Youth DVD's.
Silent Youth is a soft and poetic film about a love that grows only in gestures and tentative approaches.
Winners: Caroline Rugby, Katie Poole & Ahane Mold
11th April 2015
16th May 2015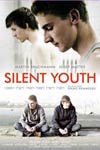 ---
Hidden Away competition
Closed
Your chance to win 1 of 3 Hidden Away DVD's.
Hidden Away is a Spanish drama about two teenage boys who begin a relationship despite their cultural differences.
Winners: Marin Ramsey, Alejandro London & Gary Manchester
28th March 2015
30th April 2015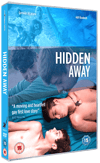 ---
Tru Love DVDs competition
Closed
Your chance to win 1 of 2 Tru Love DVD's
An elegant woman visits her uptight daughter, Suzanne in frosty Toronto. Suzanne, too busy to spend time with her mother asks best friend Tru to 'babysit' Alice and show her around the city.
Winners: James Liverpool & Debra Washington
22nd January 2015
28th February 2015

---
Ballet Boys DVDs competition
Closed
Your chance to win 1 of 3 Ballet Boys DVD's
An inspiring documentary introduces us to three very different young friends who are all passionate about ballet
19th October 2014
19th November 2014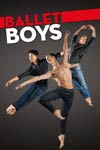 Share this page
:

|
Tweet