LGBTQ+ Pride Handmade Jewelry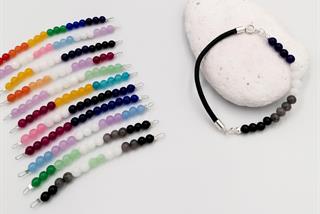 Location:
Patras, Peloponesse, GR, Greece
Cost:
LGBTQ+ Pride Bracelet : from 34,00 euro Now 27,20 euro
Handmade LGBT Pride Bracelet with semi-precious stones in the colours of Pride Flag, Lesbian, Bisexual, Transexual, Agender, Pansexual, Asexual, Genderfluid, Genderqueer etc
Unique handmade LGBTQ+ jewelry handcrafted
with imagination! We create gorgeous jewelry and embrace uniqueness!
Visit our website and get special gifts and surprise your be loved one!
USE Coupon Code: PINKUK2023 and get 20% OFF
LGBTQ+ Pride Handmade Jewelry
Winter Pathways – a fundraising appeal for LGBTQ+ young people
January 2023 By Gary Wilson, akt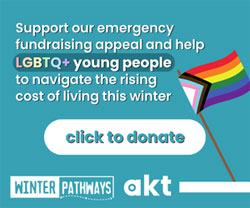 Could you help?
An emergency fundraising appeal from our friends at akt, the UK-based charity which helps LGBTQ+ young people who are facing homelessness navigate the rising cost of living this winter, writes Gary Wilson.
The rising cost of living is affecting all of us, with many people struggling to pay bills and live comfortably. Among the most severely impacted by the crisis are the LGBTQ+ young people facing homelessness, people whom akt supports every day.
During the cost of living crisis, our caseworkers at akt have seen first-hand the growing need for our support services. In the last three years alone, they saw a 58% increase in the number of young people needing their help. akt anticipates that this will rise to 400 young people over the next 6 months – levels not seen since the early months of the pandemic in April 2020.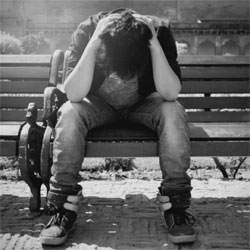 Rainbow Starter Packs, Emergency Support Packs and Emergency Accommodation Support Packs – some of akt's most common support pathways – have all increased in cost. A Rainbow Starter Pack' is financial and material assistance given to the young person including from help with the deposit for accommodation, through to kitchen utensils/basic white goods (cooker/fridge) or basic furniture (bed/sofa) up to a prescribed amount. The average cost for an Emergency Accommodation support pack has risen by 111% in the last 12 months alone, essentially meaning we are able to do less today than with the same funding we received a year ago. This is expected to continue over the coming months, and our team at akt needs extra support to ensure young people make their way out of hostile and unsafe environments and into secure accommodation and sustained independence.
akt must continue to address the needs of LGBTQ+ young people, while keeping up with the increased demand for our services and navigating the ever-rising cost of our service provision, and we need your help.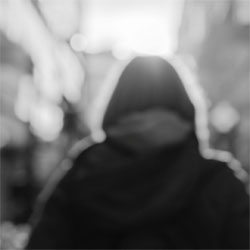 It can be difficult to know how to support one another in the most effective way at times like this. By coming together as a community and making a donation to akt's Winter Pathways emergency fundraising appeal, you'll be helping akt to deliver the support and resources young people need to live safely, independently and comfortably.
You can help our team at akt bolster the support we offer for LGBTQ+ young people this winter by donating to our Winter Pathways appeal.
Thank you. A donation large or small is welcome.
Link to donate - www.akt.org.uk/winter-pathways.
---
Share this page
:

|
Tweet