Kitty With The Good Hair 2018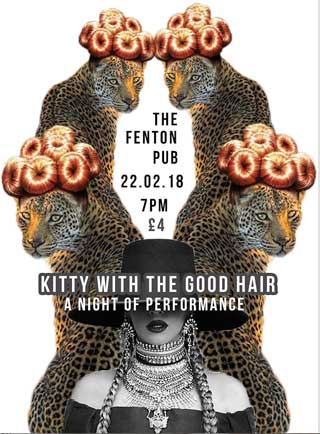 Location:
The Fenton Pub
Date:
-
Town:
Leeds
County:
West Yorkshire
Country:
UK/Ireland
Tel: 07538745106
Updated: 10 Feb 2018
Contact Kitty With The Good Hair 2018
Kitty With The Good Hair 2018 website


Why not look at the full Leeds gay scene
Details:
What's worse being jealous you didn't come or feline crazy that you did.

We are hosting a Beyonce themed fundraiser for our Feline Purrrfect event on the 9th March at Live Art Bistro.

We will be bringing you everything from Show Stopping Ballads TO Diva Pop Princess Anthems.

Performances start at 8PM
£4 ENTRY

If you thought we'd wait for you, you thought wrong! So make sure you ain't missing out!!!!!!