Trans section on PinkUk
Hi there, this page is a gateway in PinkUk for people who are interested in the Trans community and scene.
October 2021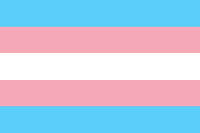 We update this when we are made aware of important UK and global Trans events, including Trans prides and the international Trans Day of Remembrance (TDOR).
Please keep us informed.
You can let us know about Trans-friendly events by contacting us at Add LGBTQ+ pride or event details
You can search our listings box in the top right on the menu bar for Trans venues.
Some useful sites on Trans remembrance day:
Trans Day of Remembrance Campaign
Facebook: Transgender Day Of Remembrance
Updates on Transphobic violence
Glaad: Transgender Day of Remembrance (TDOR)