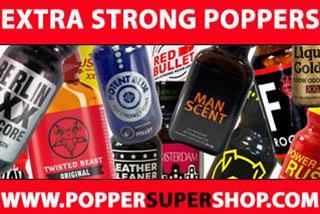 Poppers Sale UK Only
Location:
UK
Our Big Poppers Sale is now on. We have a massive collection of strong poppers with discounts up to 40%. We ship to the UK only. Shop and Save on poppers today. We have all the big brands like Berlin XXX, Power Rush, Liquid Gold, Fist, Jungle Juice and MANY more.
Popper Super Shop on PinkUk
Poppers Sale UK Only
Into Kink? Check this out.
September 2023 Oliver, esmale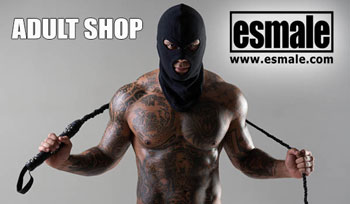 Our friends from online adult store esmale share some insights into enjoying the kinkier side of gay fun.
Many of us love pleasure! I am not talking about the pleasure of going out, socialising, holidays, being loved or anything like that. I am talking about adult pleasure.
The feeling you get when something or someone is hitting parts of your body and mind making you weak in the knees and rolling your eyes. At esmale.com we specialise in providing tools that do just that. From anal toys for beginners to experienced and lots of toys for manhood fun and all other parts of the body. In this article however, we delve a bit deeper into the world of fantasy and fetish desires you might have.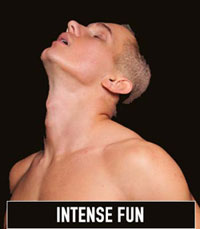 What is your kink?
We believe that most people have something they enjoy that deviates a little from the norm. Firstly, I would like to point out that as far as we are concerned there is no norm. You like what you like and there should be no norm. This really is something that has been forced onto society in our opinion. As long as it is explicitly agreed and consensual, legal and you are not harming anyone you are good to go. Back to the kink now. Do you know what makes your heartbeat faster? It could be roleplay, a fetish for feet, a way to dress or to be tied or the use of toys or poppers uk. In our many years of experience, we have collected lots of sales data and from that, we have established three areas of Kink that seem to be very popular.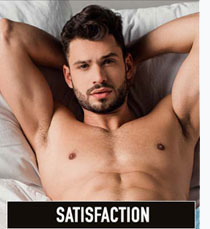 Role Play
A lot of the products we are selling and from the feedback we are getting from customers it appears role play is hot! We get a lot of questions about being dominant, subservient or a slave. The idea of giving all the power to someone to do to you what they want with only a stop word as security gets many of our customers going. Products that support this are found in our

Gay BDSM collection where you will find bondage, hoods, whips, cuffs and much more. We also get other requests relating to gentler roleplay such as dress-up. But I am afraid we currently do not have full uniforms, but watch this space.
Hard bum fun
The amount of

fisting lube we sell to facilitate the more hardcore bum fun surprised me when I started working here. So did the sizes of toys we supply. There is a real fetish around feeling full and working yourself up to more than some people might deem even possible. Unfortunately, there can also be a bit of a stigma around the subject of being a power-bottom. We have had clients that feel it is hard to admit to and some feel that they are being judged as if it is somehow less than being a top. We are emphasise that this is very much not true. Like I said earlier, you like what you like, and we want you to feel the freedom to own it! As you can imagine, many who are into this fetish often enjoy some of our

room odourisers.
Play with Pain
Ever heard someone say, it hurts so good? Well, this is what this fetish is all about. This can apply to ball-stretching, nipple play, spanking and cock and ball play. Sounding, for example, is where you insert a urethra sounds into the hole of your penis. When I first heard of this I was like, NO WAY! But in our office, we are encouraged to try everything, so I did. Initially, I was not really feeling it that much but after a few times I really started to understand the phrase "it hurts so good"! Nipple play is probably the only one I tried and failed to enjoy. Even though it is hugely popular I never got on with it. Maybe it is my nipples or something else, I don't know but it is not for me.
These are only three popular areas of kink but there are many more. I might do some more exploring and write more about the world of fabulous fetish!
When delving into the world of kink I would keep an eye out for brands like Oxballs, Mister B, electro stim, Fist and Berlin XXX.
With love,
Oliver
Team esmale
---
Share this page
:

|
Tweet