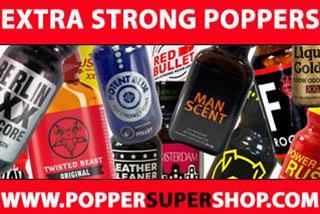 Poppers Sale UK Only
Location:
UK, UK
Our Big Poppers Sale is now on. We have a massive collection of strong poppers with discounts up to 40%. We ship to the UK only. Shop and Save on poppers today. We have all the big brands like Berlin XXX, Power Rush, Liquid Gold, Fist, Jungle Juice and MANY more.
Popper Super Shop on PinkUk
Poppers Sale UK Only
Gay sex summer of 2020
August 2020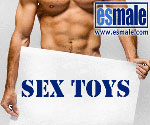 Oliver from our friends at esmale.com, the online gay adult store, has some more tips on how to enjoy sex in these strange times.
My goodness what a summer! You can't do this, but you can do that.... on no you can't... or can! Lots of that and more confusion was, and still is the theme of this summer. Like many I have particularly been struggling with not having contact with those closed to me and in my view zooming is only "fun" the first few times. After that it became more of a reminder of how much I miss people rather than a good way to stay connected.
Not seeing people face to face has been hard but I also very much missed intimacy and physical contact. I have been going through a bit of a "sharing phase" with that I simply mean that I was having lots of delicious random sex….and then came lockdown! Being a bit of an explorer and keen to find out what my body likes, then all of a sudden, I was left to my own devises.
Luckily I was still able to work, I work at gay adult store esmale.com and we are an online only store and have no direct contact with customers. We have a big warehouse and social distancing was easy. Another lucky thing is that I had and have access to the biggest range of sex toys, fetish gear and fashion. This was good the feed the explorer side within me that I mention earlier. I really have been busy looking for different ways to test what my body likes. There have been so many amazing play sessions that I cannot possibly relay them all, but here are the 2 points I feel have been my biggest learning points.
Make the effort!
With that I mean with that if you really want to have a great time with yourself then take the time, plan an hour or 2 and make sure you will not be interrupted. It is true when they say you get out what you put in. If you want your body to experience more than the short-lived joy of a good wank or a satisfying dildo session, then allow yourself the time to explore your body. I am a fan of anal sex and have been spending a lot of time with the stretch dildo range from Esmale. They go from a size 1 (7 inches) to a size 7 (13 inches). In addition, there is a massive 24.5-inch double ender, a 5XX which is 11 inches with a huge circumference of 11 inches and inflatable dildo's as well.

If you want to see the range then anal stretching toys. I am not a rookie, so I started with an 8-inch dildo and worked my way up to a big 12 inches, mind you I did need some Poppers to handle it all. I get those here buy poppers!
The trick for me was to not to give into the desire and quickly masturbate your way to a climax. Stop for a bit and go to the next size. After a lot of play the ultimate was a big inflatable that I save till the end of an hour-long session. When fully filled and satisfied I introduced the Top teaser which is a cock toy from PDX that stimulates the head of the penis……the orgasm is pure joy and I got a new lick of paint on the sealing….wink wink!! So, do not rush, take your time and follow the desires of your body.

Quality counts.

This is also true for buying sex toys or fetish gear. Very sporadically we a get customers at esmale that are disappointed that after 6 month their £9.99 masturbator does no longer have the same suction as before or does not vibrate as well as suck. Don't get me wrong, you can get great and intense fun from cheaper toys but if you want all the bells and whistles you have to upgrade. For example, the Fun Factory Stronic Real Vibe has such strong and powerful vibrations it will drive you mental with lust and is easily rechargeable for lots of long-lasting intense anal fun Have a look for yourself. Don't be fooled by the straight instruction video, it work amazing anally as well.
Now it has to be said, I do still miss the personal contact and on many levels, you really cannot replace intimacy with a toy. What I did learn is that playing with toys is much more fun and intense then I though. Now, hopefully I can combine my love for sex toys with another actual person in my bed soon…bring it on.
For information on gay sex toys or anything else relating to that you can always contact one of the team. Simple go to esmale.com and contact us via phone, email or use the contact form.
Here is hoping that the whole Covid situation ends soon, so we will be free to feel each other again.
With love,
Oliver
esmale.com
---
Share this page
:

|
Tweet