Addicted Underwear
July 2022
Addicted underwear. Be Proud for Pride.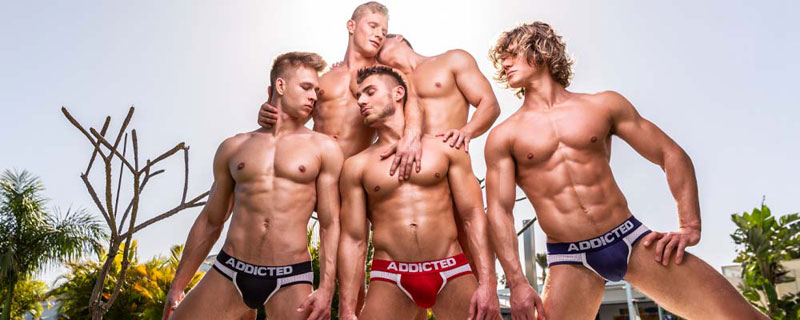 This month we wanted to highlight a brand that has been around for many years and has donned many a man in sexy gear during pride. Now that pride season is in full swing, we thought it fitting to feature Addicted Underwear.

About the Brand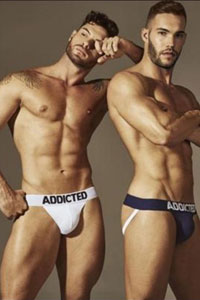 Addicted was founded in 2009 in Barcelona. What started out as a swimwear brand has become so much more. It is now a full-blown fashion label with underwear, casual wear, active wear, and a section dedicated to fetish. The fetish range has its own department called Addicted Fetish and can be recognised by the logo AD. From all there various lines you can expect at least 1 or 2 new collections per year so you will always have plenty to chose from.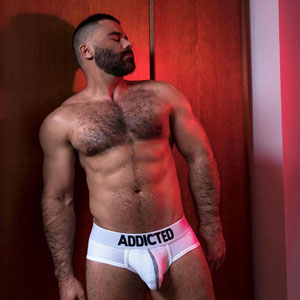 The branding around Addicted is very much targeted to gay men which is reflected in their collection. As a brand they have been very busy. They now have 240 points of sale throughout the world, which is impressive. One of the best-selling ranges is the Addicted Jockstrap collection. Within this collection they have really found the balance in providing eye-catching designs, whilst supporting all your best features. Some styles have enhancing features making sure you stand out in the crowd.
As the summer has arrived and pride is in full swing this is certainly a brand to look at for some sexy gear you can wear with pride.
Share this page
:

|
Tweet