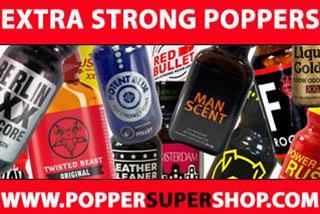 Poppers Sale UK Only
Location:
UK, UK
Our Big Poppers Sale is now on. We have a massive collection of strong poppers with discounts up to 40%. We ship to the UK only. Shop and Save on poppers today. We have all the big brands like Berlin XXX, Power Rush, Liquid Gold, Fist, Jungle Juice and MANY more.
Popper Super Shop on PinkUk
Poppers Sale UK Only
Lockdown Valentine Adult Special!
February 2021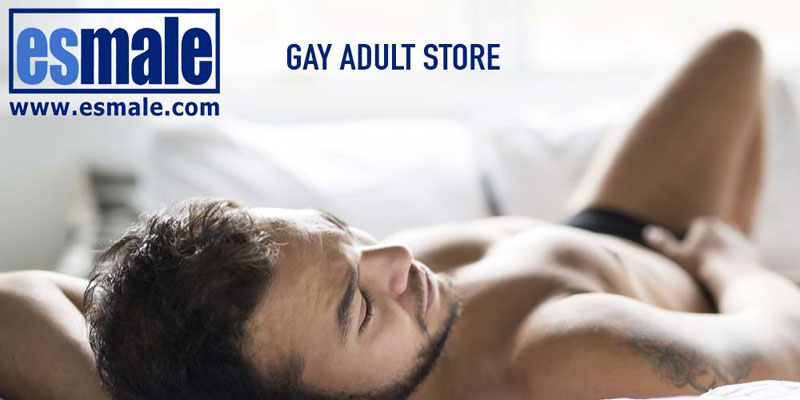 Early 2021 and we are still in lockdown, who would have thought that 12 months ago! It is driving us a little mad here at the esmale headquarters. Almost a year on an we are still unable to move around the way we like and meet who we want when we want. We have lost out on so much fun and human contact.
Now we are heading into the celebration of love as Valentine is on our doorstep, but what can we do? Single people can't go on a date, couples can't plan a special day out and even the Valentine haters can't publicly roll their eyes! What is there left to do? Well….let us help you in suggesting a few things that might just put a smile on your face and are suitable to all.
We are all about providing adult fun and fashion, we feel it is important that with all the madness in the world people take some time for themselves or each other and just have some great adult fun. It will make you feel good and it is a great distraction from the big bad world. Offering fun is one of the reasons we started our gay sex shop. With the above in mind, why not make Valentine's all about treating yourself and/or your partner to some serious sexual sensations? To achieve this, we have put together a top 5 of things to do for Valentine in lockdown.
Love brand of the year
Hot Octopuss, a brand that is taking sex toys to the next level, they produce innovative and technology-based pleasure tools. For this reason, they are our Valentine brand of the year. Made with the customer in mind, this range is simply amazing and will provide you with sensations you have not had before, promise! The Hot Octopuss Jett for example, this is a hands-free penis vibrator that has so many settings and the vibrations are so strong we doubt you can make it to maximum capacity before having the most amazing orgasm. The Pulse masturbators and Atom rings are also exceptional. All products have a remote control making it fun on your own or as a couple.
Add a bit off spice to your Valentine! Do you love a bit of kink or always wanted to explore your the adventurous side of you? Why not spend the day of love focusing on lust. You can make him wait for a while with some of our chastity cages or why not tie him up and have your wicked way? Spending Valentines on your own in lockdown? We have some great Urethral sounds in our store, sounding is a pleasure that is difficult to describe but, oh my goodness, when done well, it will have your body shivering with joy!
Make the day an anal love fest!
Love a bit of bum fun and missing the real thing? Well, we have the next best thing and lots of them. We have a massive rage of anal toys for couples and single men. Play as a couple with our double ended dildos;, they are a guarantee for some great fun. No-one around to play with this lockdown? Why not try one of our vibrating dildo's with strong suction cups. Simply stick it on an even surface and ride it, yeah baby. Some of these bad boys have multiple settings ensuring great satisfaction;, you will not soon forget a good session with these toys, a real treat for your bum. We have many sizes in store from small to massive. This kind of fun is always best with some quality lube so make sure you have plenty of that. To go the extra mile some of you might need some Poppers UK to get the most out of your playtime.
Showing of your features!
Looking a million dollars is a great way to get through any day let alone Valentines. A great way to feel sexy is in a new sexy a pair of figure-hugging underwear or are you ore into a harder look, then we suggest you combine a leather Jock with a Harness. Whatever does it for you, we have something for you in our huge gay underwear range and fetish wear section.
Make sure you do not run out of essentials.
With all the extra time to play during lockdown it would be frustrating if you would run out of your essentials. We have a well over 100 different lubes in addition to our erection pills and other enhancement products like delay creams, anal numbing gels and lube shooters. Other essentials like fisting gloves, bed sheets covers, and anal douches all make sure you can play hard without a care in the world. For those loving a bit of extra stimulation from poppers we suggest you get those at the poppersupershop.com.
Voila, this is our top 5 of adult things to do for Valentine and generally speaking during lLockdown. What we are now hoping for is that the situation improves soon and live can go back to normal, or at least as close to normal as possible. We can't wait to get on the dancefloor again and just be in a bar with friends. I mean, how fabulous would it be to enjoy a night out and end up in bed with some sexy random stranger or much-loved play date! Not to forget showing your man how much you love him after a romantic night out.
We don't want your fun to break your bank account so we heavily reduced 1000's of our products so you can have all the fun you want for less.
Much love,
Team esmale
www.esmale.com
---
Share this page
:

|
Tweet