LGBTQ+ Pride Handmade Jewelry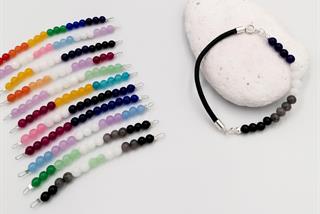 Location:
Patras, Peloponesse, GR, Greece
Cost:
LGBTQ+ Pride Bracelet : from 34,00 euro Now 27,20 euro
Handmade LGBT Pride Bracelet with semi-precious stones in the colours of Pride Flag, Lesbian, Bisexual, Transexual, Agender, Pansexual, Asexual, Genderfluid, Genderqueer etc
Unique handmade LGBTQ+ jewelry handcrafted
with imagination! We create gorgeous jewelry and embrace uniqueness!
Visit our website and get special gifts and surprise your be loved one!
USE Coupon Code: PINKUK2023 and get 20% OFF
LGBTQ+ Pride Handmade Jewelry
LGBTQ Paranormal Investigators
My story from a small Paranormal Investigations group.
By Robert Murphy-Smith, Founder of Findings Haunting
August 2021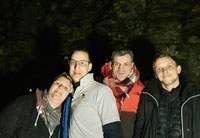 In 2010 I started up a small group of Paranormal Investigators at the age of 25, and this was going to turn into my lifetime hobby. We were called "Findings Haunting" and were keen and excited to go out and find proof of life after death.
I set up the group originally with my sister, Nikki. We set off on several investigations doing castles, private homes, public house, and bunkers, some of which we found very haunting signs.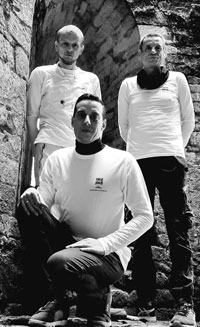 My sister took me to a medium night, the medium pointed me out amongst the audience crowd, and said "You are covered by a lot of light, and from the darkness the light can be found. You also have started in the Paranormal world, you must keep doing it because you are gifted". This drove me to keeping our team growing and going. This even made more sense to me as my mum has Wicca (pagan religious) ancestry.
Over the years we did more and more investigations. Then, in 2015, we all decided to have a break and come back when we had fresh clear minds and ideas. Over this time, I was on the constant look out for new places to visit, we started to visit several places between 2017 and 2019 putting all our findings in writing.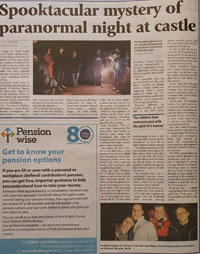 We decided to do a comeback tour which we started in November of 2019 where we started at the old Victorian Brighton police cells in the basement of Brighton Town Hall which are reputed to be haunted. We went onto Ashford a place called Pluckley (Also investigated by the TV show 'Most Haunted'). Pluckley is the most haunted village in the UK. After investigating some woodlands, Dering Woods in Pluckley we went up to Edinburgh, then across to Fort William, Scottish Highlands, investigating a castle called Inverlochy Castle Ruins, where we also had the press arrive, who published an article in the Oban Times on our story and findings. We then come back down the country on to Bramber Castle in Sussex, along with Lewes Priory, then on to Nunney Castle in Wiltshire.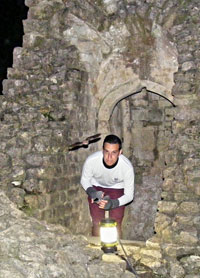 As lockdown then begun in March 2020 we had to put on hold our investigations; but this gave us time and opportunity to think where we wanted to go. This resulted in us rebranding, now under the name of "The Paranormal Finding Hauntings" (TPFH). Having had a serious look at our equipment, this resulted in us buying new and better gear. We investigated couple of private home in 2021, where the home owners were terrified of living in their homes. We helped them by 'cleansing' their homes.
We think our group is very unique within the paranormal world, as until very recently all of our team identified as LGBTQ, several of our team are also registered disabled. I put myself on both of these brackets, as I suffer from Fibromyalgia.
We like to think that TPFH is different to most paranormal groups, not only because we are mainly an LGBTQ group and have team members that are registered with a disability, showing we are very inclusive to everyone. Our investigation policy is slightly different to other groups too. As well as investigating a place that has a history of activity, we also like to investigate places that have never (as far as we are aware) been investigated before.
Our story doesn't end here, and we will most certainly be continuing to impress with new locations. Our search for proof of an afterlife is still underway.
Your Story?
Have you have had a paranormal experience?, know somewhere that has had strange goings on, or you know someone that has had weird stuff going on somewhere and needs investigating, we would love to know.
You can do this my posting something or visit our Facebook group
findings-haunting.com
You can find out more about us and watch our investigations through findings-haunting.com
---
Share this page
:

|
Tweet