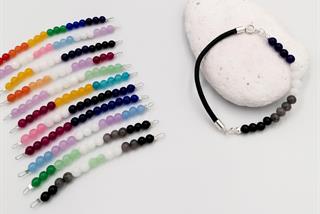 LGBTQ+ Pride Handmade Jewelry
Location:
Patras, Peloponesse, GR, Greece
Cost:
LGBTQ+ Pride Bracelet : from 34,00 euro Now 27,20 euro
Handmade LGBT Pride Bracelet with semi-precious stones in the colours of Pride Flag, Lesbian, Bisexual, Transexual, Agender, Pansexual, Asexual, Genderfluid, Genderqueer etc
Unique handmade LGBTQ+ jewelry handcrafted
with imagination! We create gorgeous jewelry and embrace uniqueness!
Visit our website and get special gifts and surprise your be loved one!
USE Coupon Code: PINKUK2023 and get 20% OFF
LGBTQ+ Pride Handmade Jewelry
US abortion rights struck down. Are LGBTQ+ rights next?
June 2022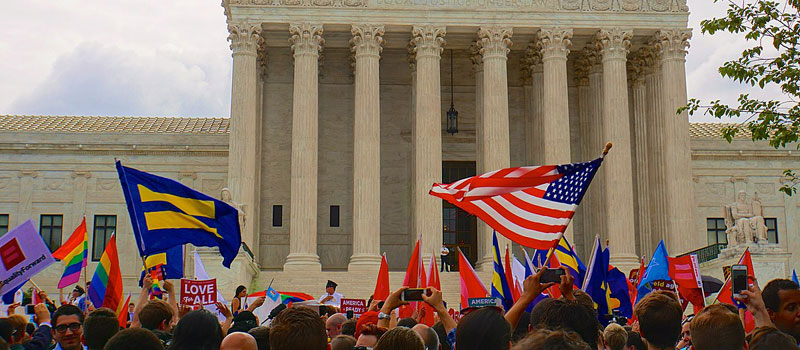 Photo: Ted Eytan Washington, DC, USA
The US Supreme Court removes the right to an abortion; same sex marriage may be next. Implications for LGBTQ+ communities in the US and around the world, by Simon Williams.
You've probably heard about the recent US Supreme Court abortion ruling which removed the constitutional right for women to have an abortion.
It's obviously a sensitive subject with passionate views on either side. Terrible as this decision is (in PinkUk's view) for millions of American women who will now have to travel great distances to reach a safe clinic – it could also mean that LGBTQ+ rights in the US are next in the cross hairs of a newly emboldened conservative court. What happens in America can follow elsewhere.
So if you haven't paid much attention to this issue, the US Supreme Court, the highest court in the land, has upheld a law in a case known as Dobbs v. Jackson Women's Health Organization, from the State of Mississippi, that restricts the right of a woman to have an abortion at very early stages of pregnancy.
But it didn't just do that, it went further and overturned the whole of the court's previous decisions from the last fifty years based on reversing a famous judicial case known as Roe v Wade, decided in 1973. This case established that all women in the US had a constitutional right to an abortion within certain limits, based on a modern reading of the US constitution.
Last week in just a few pages of judgement, the court ripped up fifty years of American constitutional law and the right of American women, within strict safeguards on timing, to have an abortion if that is their choice.
The over ruling of Roe opens up a post code or as Americans would say a zip code lottery for women who may need an abortion for any variety of reasons which US state they happen to live in – whether the state has 'pro choice' or 'pro life' laws. It is expected that around half of US states will impose severe restrictions on abortion as a result of this decision; some already have triggered immediate bans, with the high risk of closing safe abortion clinics in these states.
'OK, that's bad, but what's that got to do with me?' you may ask
That's a good question: so one conservative judge on the court, Justice Clarence Thomas, has already expanded on the court's approach to propose similar legal 'principles', writing that key LGBTQ+ rights, relationships should be reviewed next. A string of legal cases have come before the court in recent years which affirmed or have given the constitutional right to same sex marriage and same sex relationships. Will the Supreme Court take these rights away too? Some of the court's judges claim that these laws are safe but it's clear that Justice Thomas has the LGBTQ+ communities in America, in his sights. This abortion decision has serious implications for all LGBTQ+ communities. Our freedoms are hard won and easily lost. What happens in America often follows elsewhere. American LGBTQ+ communities should be on their guard, as we all should be, everywhere.
Read more on axios.com
See our articel: Don't take same sex marriage for granted
---
Share this page
:

|
Tweet