Pride Glasgow 2017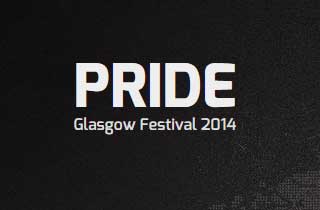 Location:
Glasgow Green
Date:
19 Aug 2017 - 20 Aug 2017
Town:
Glasgow
County:
Glasgow
Postcode:
G1 5QT
Updated: 25 Mar 2017


Why not look at the full Glasgow gay scene
Details:
Pride Glasgow, Scotland's largest LGBT Pride festival returns on the 19th of August

Pride Glasgow annual parade of LGBTI celebration with 5000 people taking part in the parade each year and being watched by over 50000 people as it makes it way through Glasgow City Centre on a busy Saturday afternoon the parade is one of the best ways for community groups, organisations and businesses to show their support to the LGBTI community.

Previous Participants have included Tesco, Asda, Royal Bank of Scotland, Gay Police Association, Equality Network, Stonewall, LGBT Youth, Glasgow Frontrunners alongside Brass Bands and Drumming bands helping create a colourful display of Pride through Glasgow City Centre.
Parade Date, Time, Route & Theme

The 2017 Parade Theme is currently under discussion and will be announced Soon.
The route is provisionally the same as 2015 and 2016 however until we have this confirmed with Glasgow City Council and Police Scotland it is subject to change.

The Parade takes place on Saturday 19th of August 2017 from Glasgow Green at 12pm. All participants must be in place by 11.45am

The Parade is open to individuals, community groups, charities, LGBT Venues and businesses. Individuals do not need to register to take part and just need to turn up on the day.

Why Take Part in the Parade
The Parade offers the unique opportunity to showcase your group, organisation or business to over 5000 people who take part in the parade alongside over 50,000 people who view the parade as it passes through Glasgow City Centre on a busy Saturday afternoon.

Businesses that enter the parade pay a small contribution to support the costs involve in putting the parade on including equipment hire, providing training sessions for stewards and also contributing towards allowing us to run creative classes to help groups who lack the capacity to develop their own floats and walking groups.