Gay guide to the UK & Ireland
Pink UK has a comprehensive list of gay venues and listings to all the gay scenes round the UK and Ireland. The venues includes Pubs, Clubs, B&Bs, Hotels, Cruising Grounds and Saunas in the UK, and now we are expanding to include Ireland (North & South).
Pink UK has all the dates of UK & Ireland Pride parades for 2016 and we are now building up the list of pride dates for 2017 in the UK, Ireland and the rest of the world. We also have lots more, along with a Forum and Dating.
We currently have 1,053 venues listed.
Latest UK & Ireland venues
Gay Prides
UK & Ireland pride events for 2016
We have a comprehensive list and details of
148
Prides and other major gay events round the UK for 2016.Where there Is a list of prides And gay events that you can click on the pride's name for the full details for the applicable pride which includes a map of the location.
Forums
Spare Room/B&B
27 Sep 2016 03:57
Hi, looking to get away for a bit. Just getting over cancer op and under [...]
Bj and more
08 Oct 2016 02:40
Looking for a man whose dick i can suck and also maybe get fucked as long as it [...]
Ecards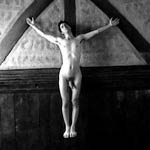 Send a free gay e-card
for any occasion, for a birthday, holiday, Valentine's Day, Christmas, thank you, special moments or just for fun.
If you have any profile pics, you can even send one of your profile pics as an ecard.