Gay slang dictionary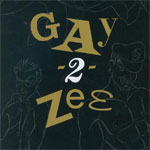 If you have always wanted to know what those gay slang words, dating abbreviations, acronyms & slang terms mean that every uses but were too shy to ask, or if you wanted to know where they came from then the gay dictionary is your answer.
If you know of any gay slang words or gay terms we don't have listed, please let us know, thanks.
Omnisexual
A individual is someone who is attracted to persons of all genders and orientations. The term is often used as a synonym for pansexual.
One-Eyed Cyclops
(French) The head of the penis.
Opera Queen
A devoted gay fan of the opera or divas.
Oreo Sex
Sex between two black men and a white man.
Otter
A skinny man who is into bears.
Out
Open about one's sexual orientation to the general population.